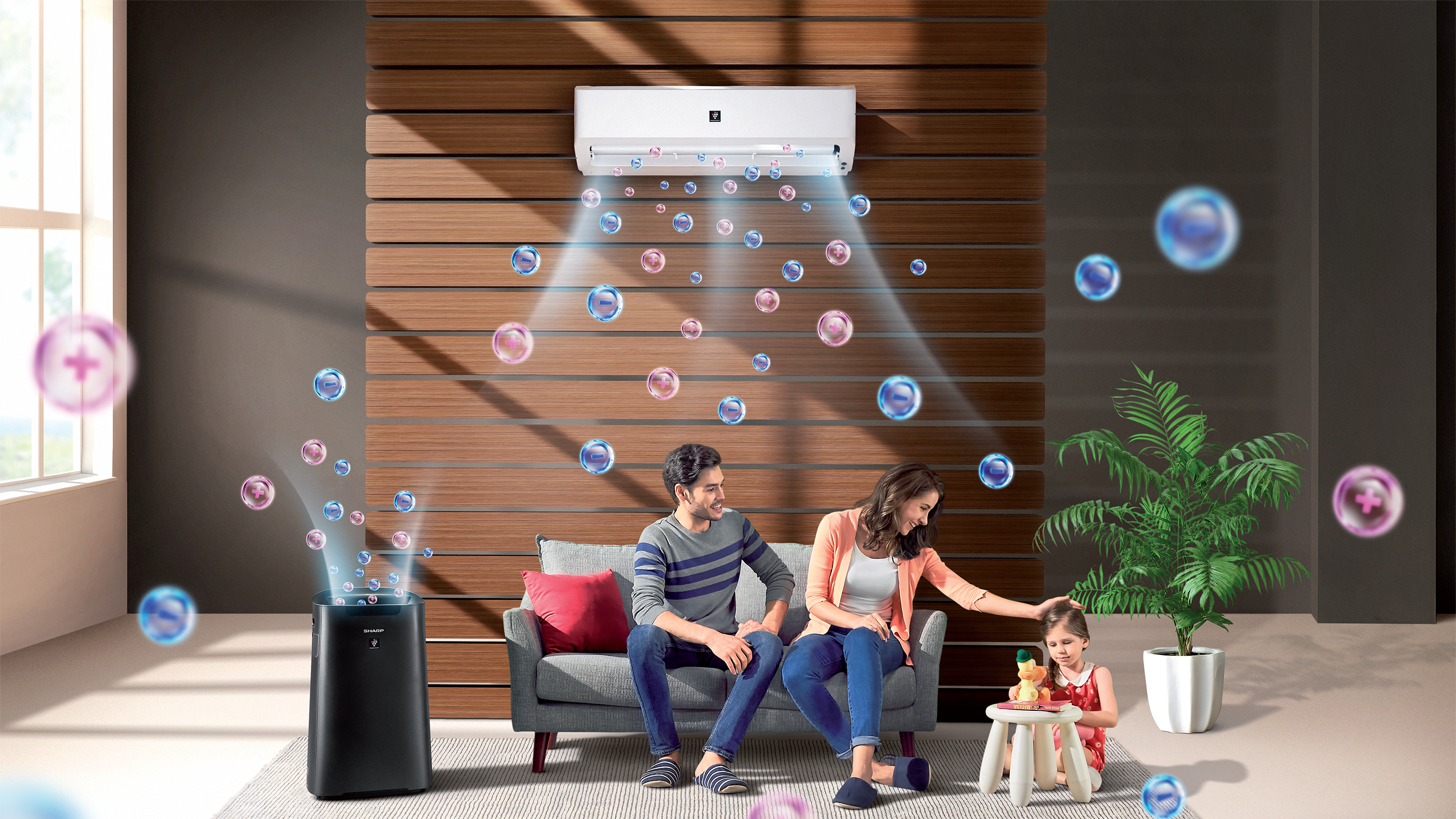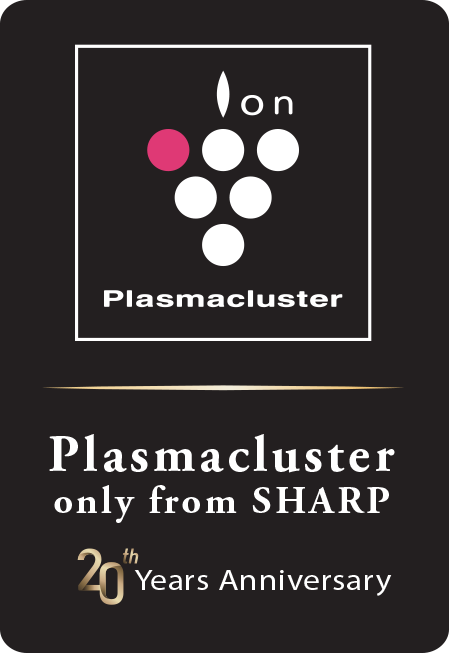 Introduction
Since year 2000, Plasmacluster had evolved in providing clean, pure and healthy air to our honored customers for almost two decades. This proprietary technology from Sharp will keep evolve from another decades and contribute to a better world. Plasmacluster only from Sharp.
History
In 1998, Sharp was exploring for a new air purification technology that clean air more effective to provide people a better indoor air quality. In 2000, Sharp develop world first air purification technology by generating positive (H+) and negative (O2-) ion simultaneously release to the air by Plasmacluster ion generator that similar found in nature and entirely safe for human health.
Sharp released air purifier, FU-L40X with Plasmacluster technology to the market and apply this technology to other products such air conditioner, refrigerator, hair dryer. Sharp expanding the Plasmacluster technology in wide variety of application and other industries such as transportation, medical field, living environment and public facilities.
Evolution of Plasmacluster Ion
2000
FIRST
GENERATION
1st generation of Plasmacluster ion generator device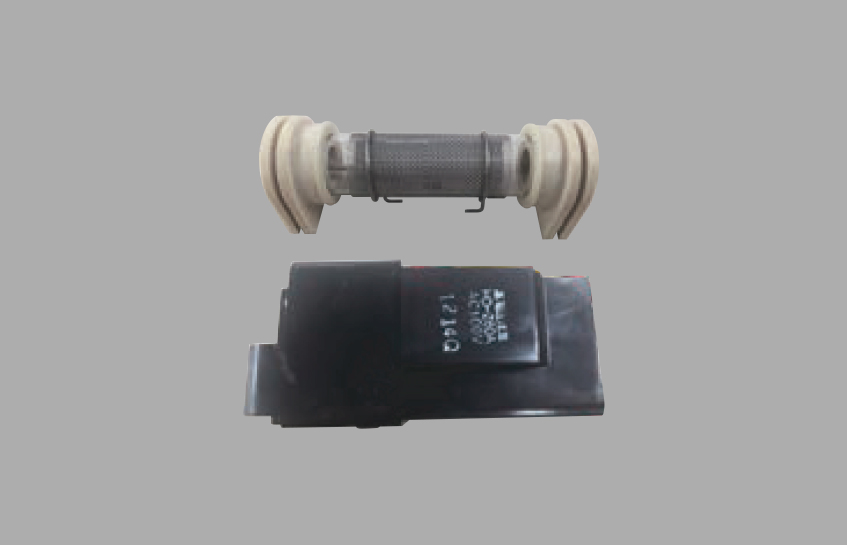 2001
SECOND
GENERATION
2nd generation of Plasmacluster ion generator device with improved power saving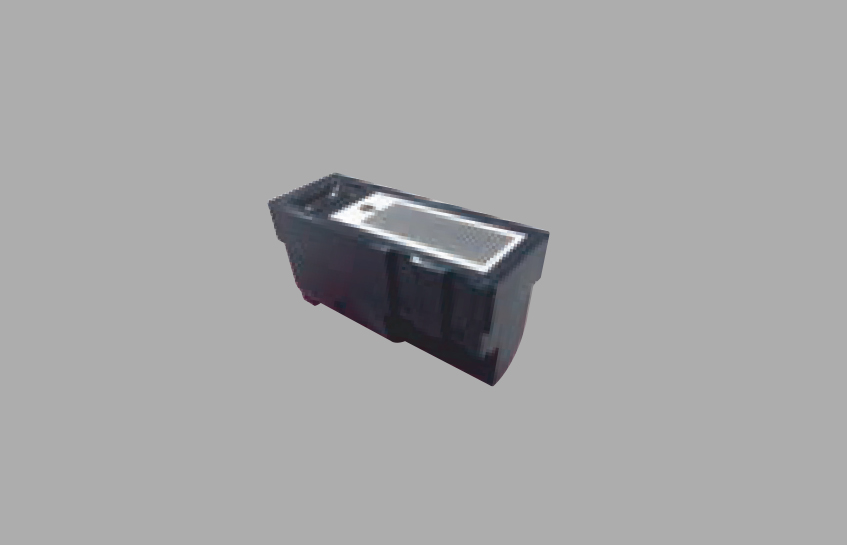 2002
FUNGIASTATIC & BACTERIOSTATIC/
BACTERICIDAL ACTION
Testing of the fungistatic and bacteriostatic/bactericidal action of Plasmacluster ions by University of Lübeck, Germany
2004
PLASMACLUSTER
ION
Plasmacluster Ion Inactivate an Airborne Corona Virus—A World First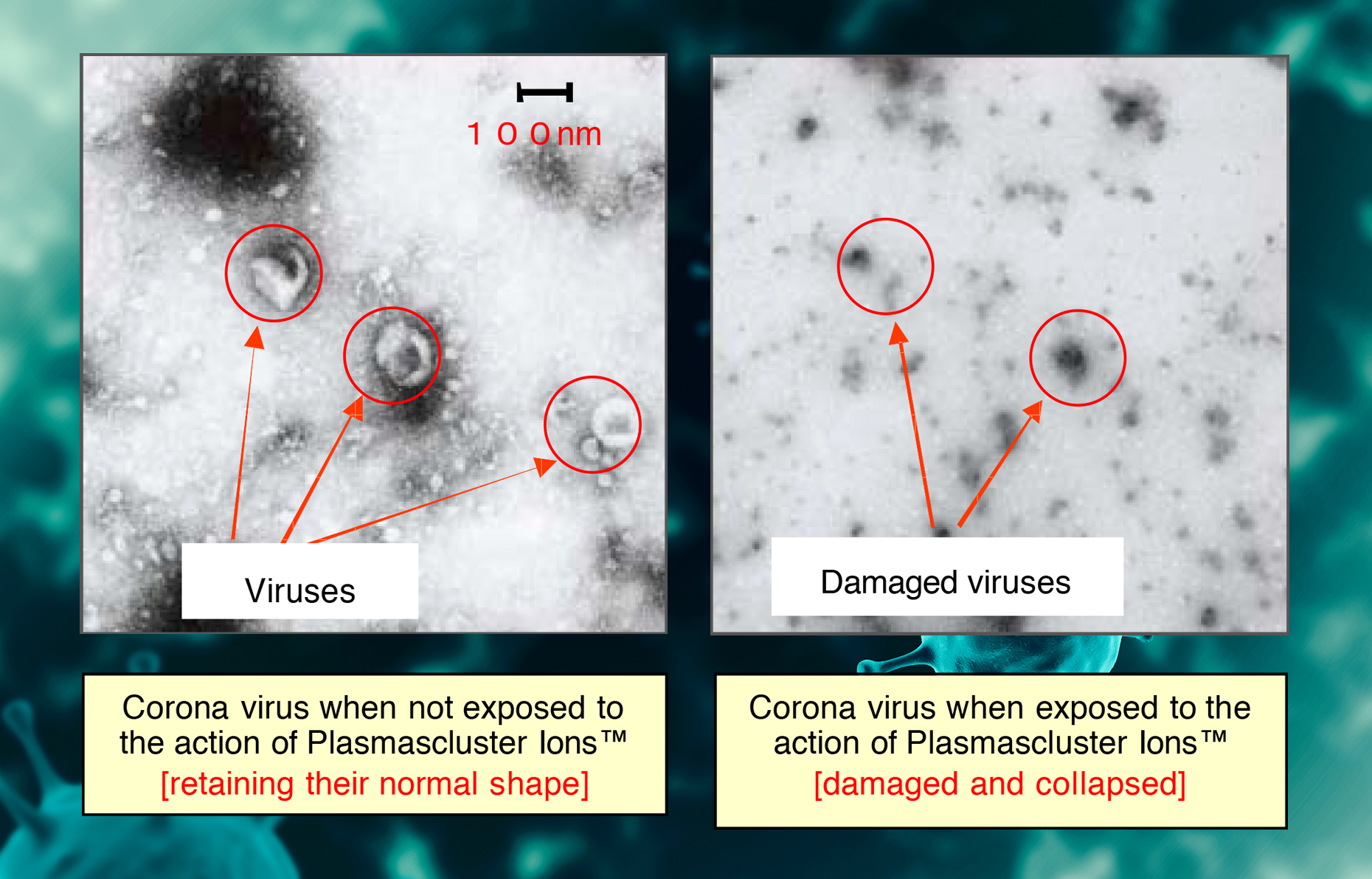 2006
SIXTH
GENERATION
6th generation of Plasmacluster ion generator device with slim design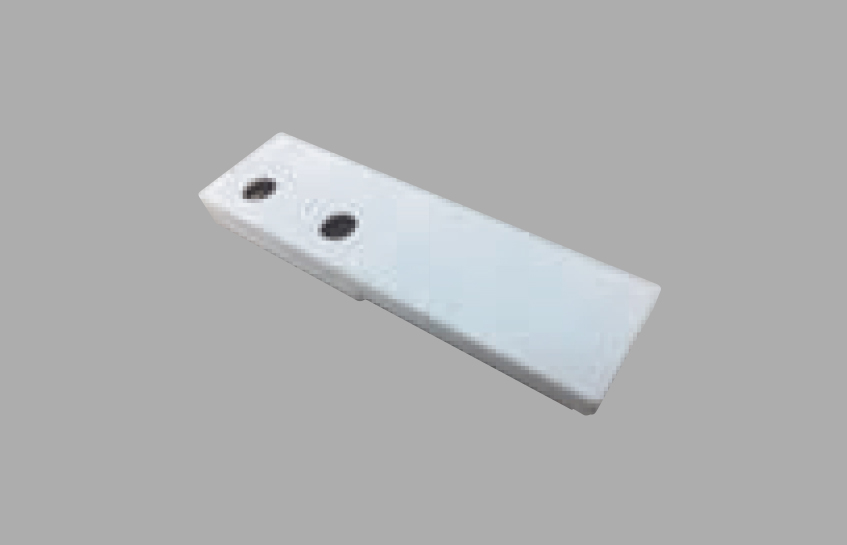 2008
SEVENTH
GENERATION
7th Generation of Plasmacluster ion generator device with high concentration ion generation.
World first installation in public transport for Yamagata Shinkansen Tsubasa train service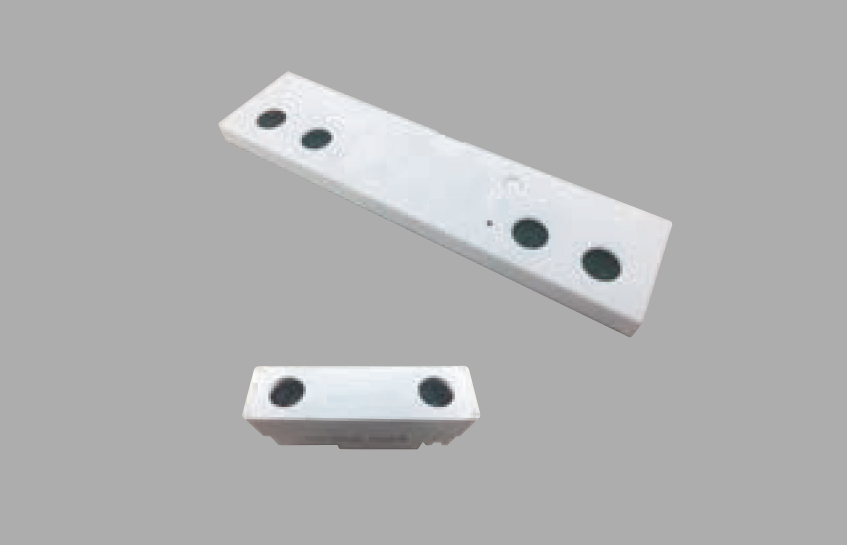 2009
PLASMACLUSTER IN
COMMERCIAL AIR CONDITIONER
Introduce New Plasmacluster in Commercial Air Conditioner
Joint Research with Osaka City University Medical School Validates Inhibitory Effects of Sharp's High-Density Plasmacluster Ions on Allergic Reactions
For First Time Ever, Plasmacluster Ions Shown to Inhibit Infectivity of New-Type H1N1 Influenza Virus in Both Stationary and Airborne Form
Sharp's Plasmacluster Technology Proven Effective in Inhibiting the Activity of Adherent and Airborne Methicillin-Resistant Staphylococcus Aureus (MRSA), a Typical Bacterial Cause of Hospital-Acquired Infections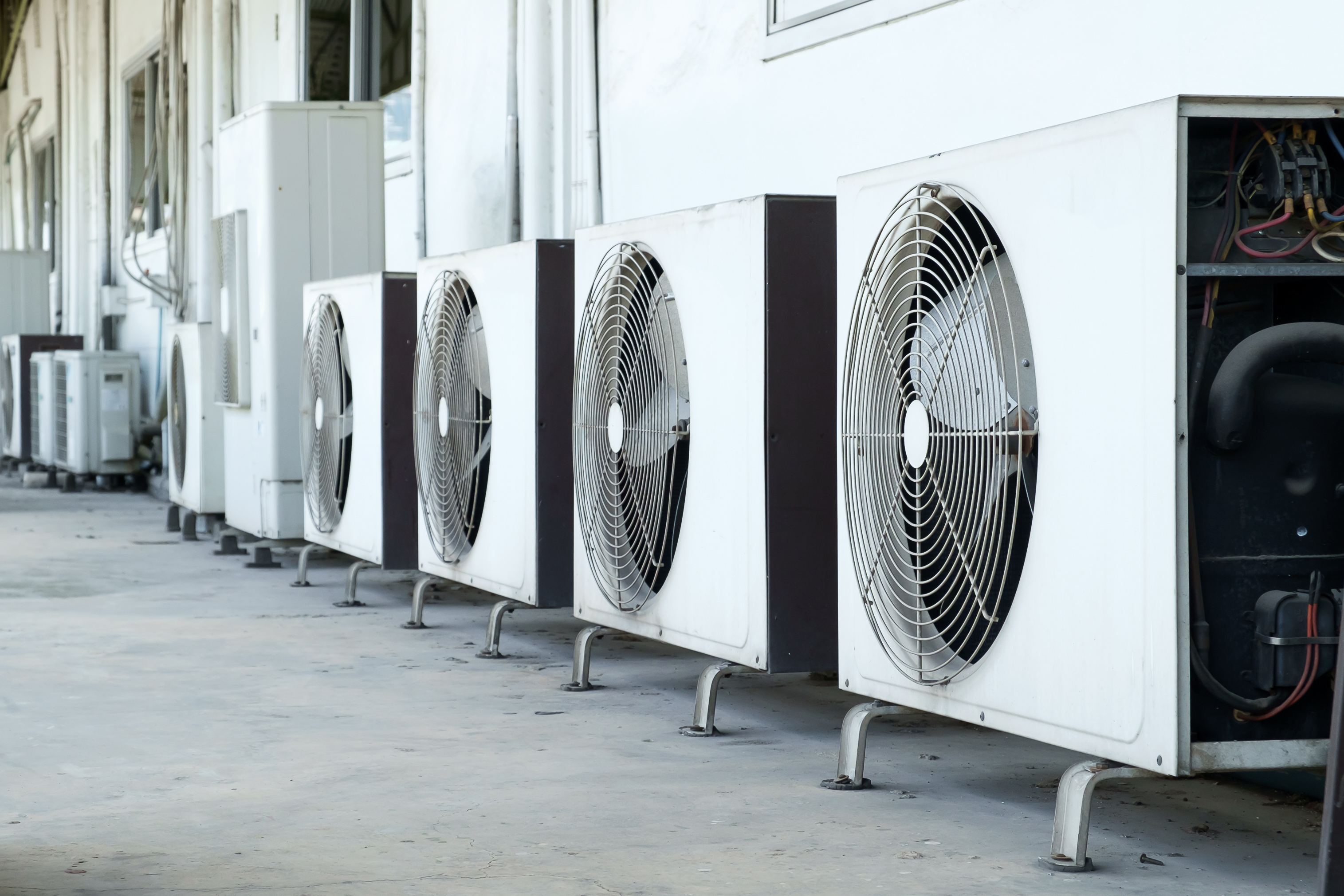 2010
WORLD'S FIRST VERIFICATION
BY CLINICAL TRIAL
World's First Verification by Clinical Trial of the Effectiveness of High-Density Plasmacluster Ions in Decreasing the Rate of Influenza Virus Infection
Sharp Proves Ability of High-Density Plasmacluster Ions to Eliminate (in a 1-m³ box) Airborne Bacteria and Odors, as well as Inhibit Infectivity of Canine Parvovirus in an Animal Hospital
Sharp's High-Density Plasmacluster Ions (25,000 ions/cm³) Proven Effective in Preserving Skin Moisture
Sharp Confirms Three Skin Beautifying Effects from Water Molecule Coating— Preserves Skin Moisture as Well as Improves Skin Elasticity and Texture
Sharp's High-Density Plasmacluster Ions Proven Effective on Human Skin in Controlling Staphylococcus Aureus, a Cause of Rough Skin, and in Curbing Excess Sebum, a Cause of Undesirable Oily Surface Shine on the Skin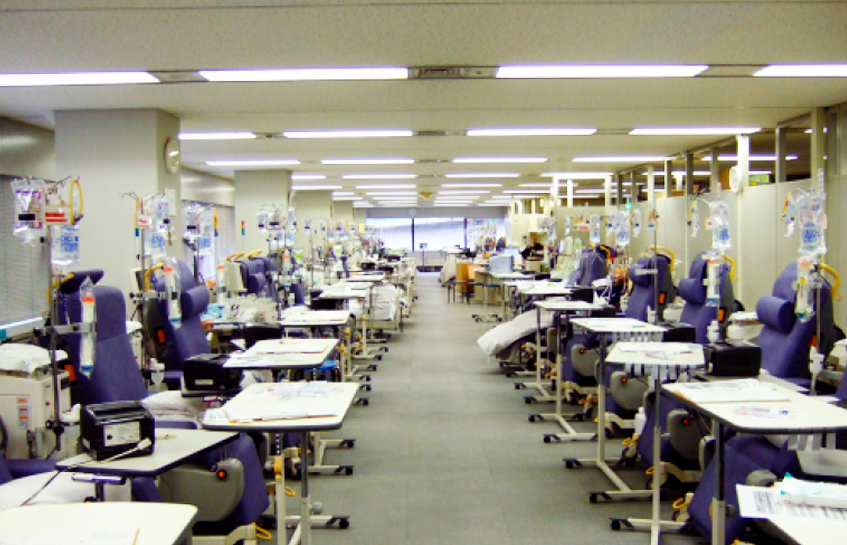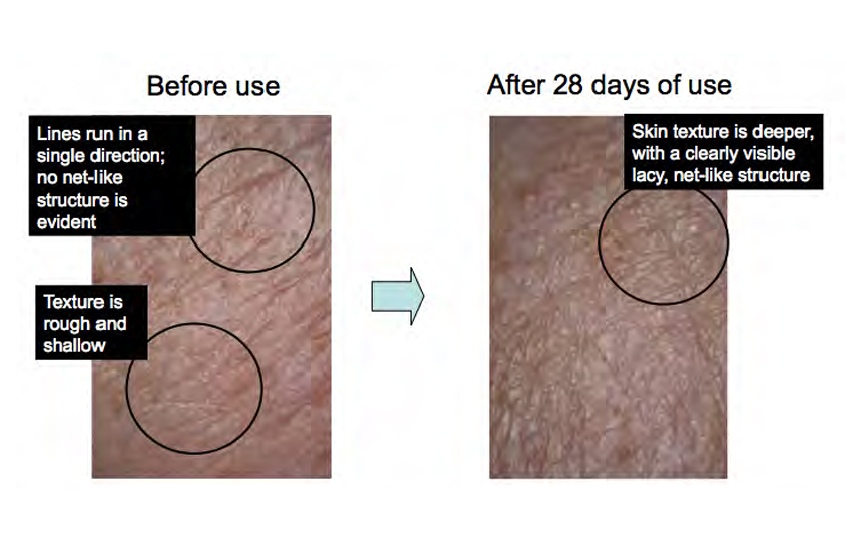 2011
PLASMACLUSTER ION GENERATOR
IN MOTORBIKE HELMETS
Expand Plasmacluster Ion generator to deodorize motorbike helmets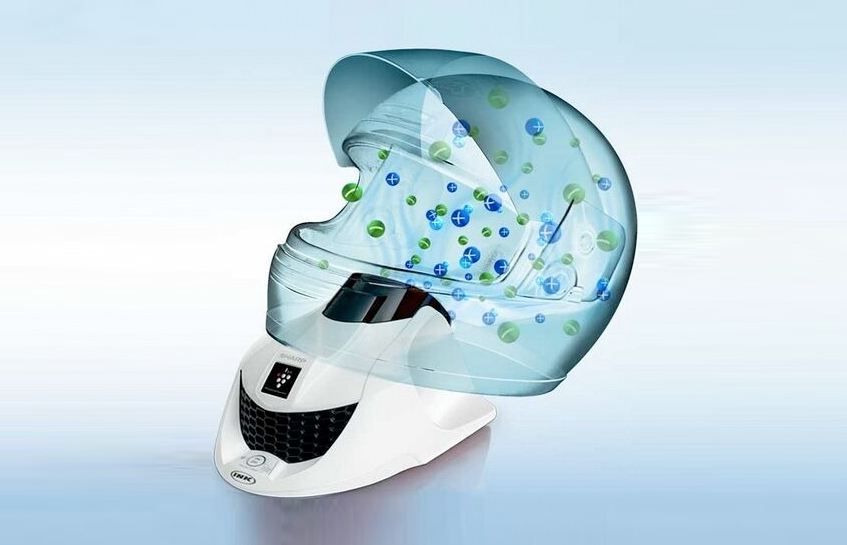 2013
50 MILLION UNITS
WORLDWIDE
Sales of Products Equipped with Sharp's Plasmacluster Technology Reach 50 Million Units Worldwide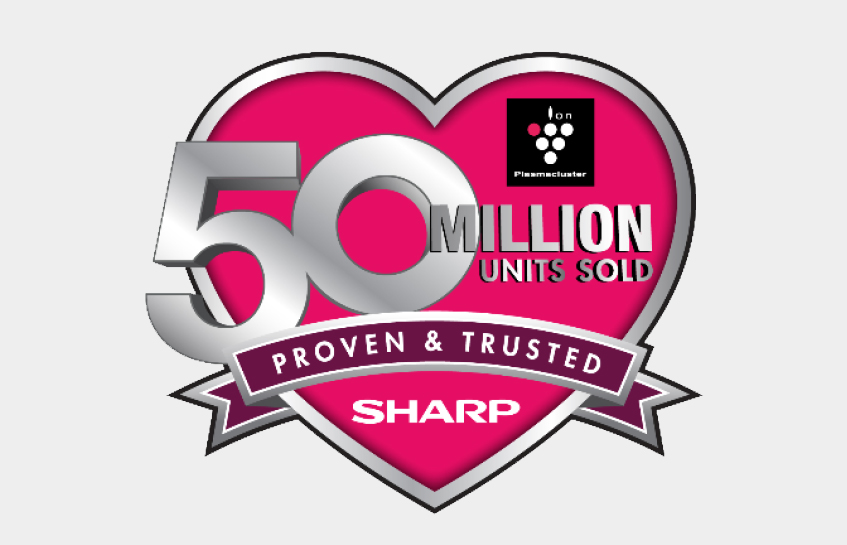 2014
EIGHT
GENERATION
8th generation of Plasmacluster ion generator device with higher concentration of ion generation than previous.
Joint Research with Hiroshima University Proves Plasmacluster Technology Suppresses Effects of Airborne Fungi Allergens
Plasmacluster Technology Shown Effective in Controlling Effects of Bacteria and Fungi Adhering to Yellow Sand and in Removing Organic Chemicals Contained in PM2.5
In an investigator initiated clinical trial, Plasmacluster Ion technology reduced airway inflammation in pediatric patients with mild to moderate atopic asthma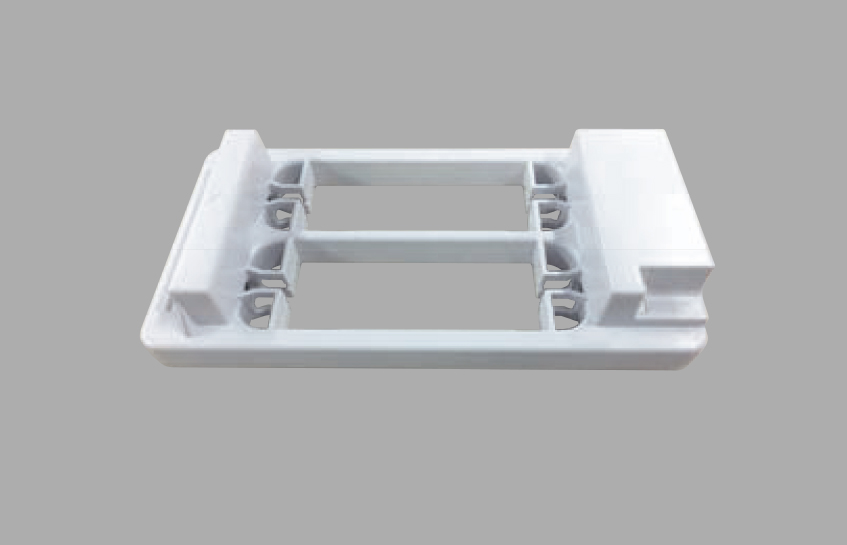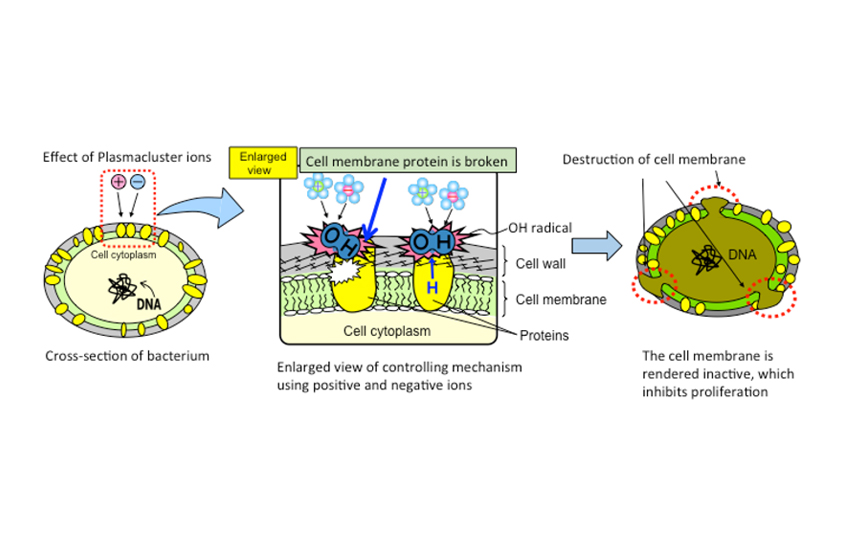 2015
MOSQUITO CATCHER AIR PURIFIER & INHIBITION OF AIRBORNE AVIAN INFLUENZA A
Launch world's first mosquito catcher air purifier
Research Proves for First Time Ever That Sharp's Plasmacluster Technology Inhibits Airborne Avian Influenza A (H7N9) Virus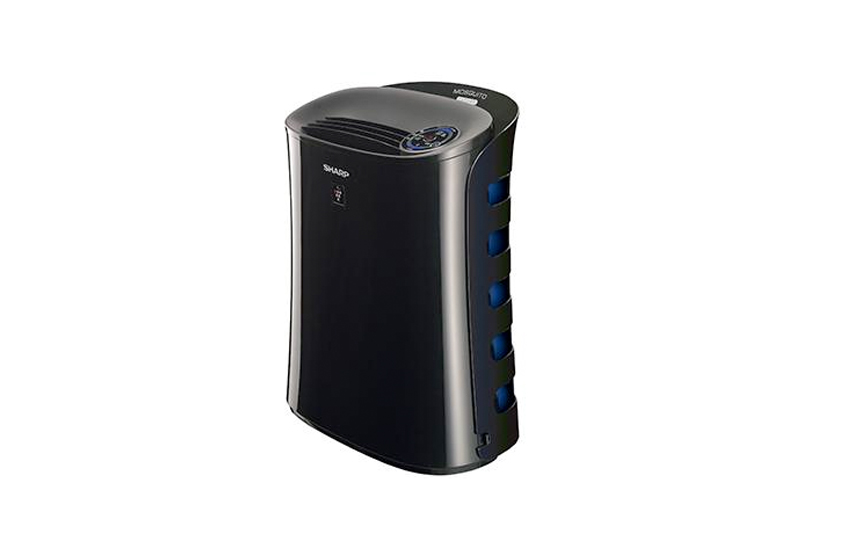 2016
DECREASE RISK OF TUBERCULOSIS INFECTION &
PROMOTE HAIR GROWTH
Plasmacluster Technology Proven to Decrease Risk of Tuberculosis Infection in Tuberculosis Hospital for the First Time
Plasmacluster Ion Technology Shown to Promote Hair Growth by Improving Barrier Function of Scalp (Improving Scalp Environment)
2017
TENTH
GENERATION
10th generation of Plasmacluster ion generator device with noise reduction.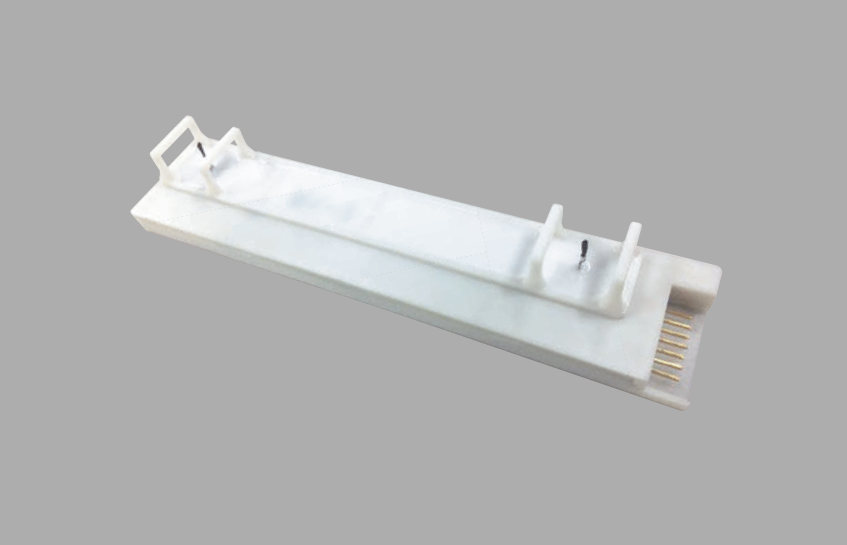 2018
PLASMACLUSTER AIR CONDITIONER & AIR PURIFIER
IN ASEAN REGION
Plasmacluster AC & AP with AIoT function was introduced in ASEAN region.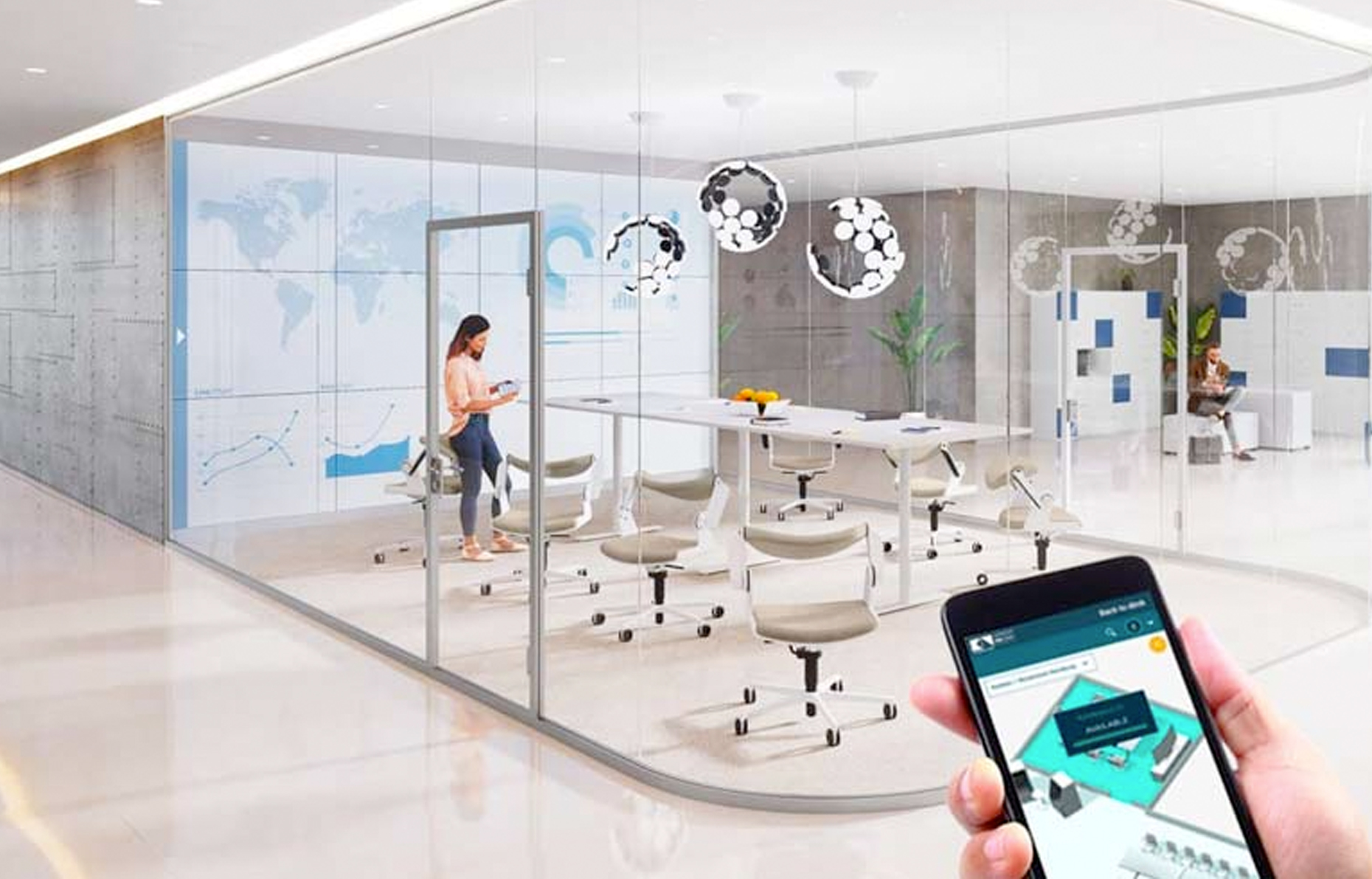 2019
INTRODUCING PCI NEXT
IN ASEAN
Introduced PCI NEXT with 50,000 ion concentration and automatic pre-filer cleaning function in ASEAN.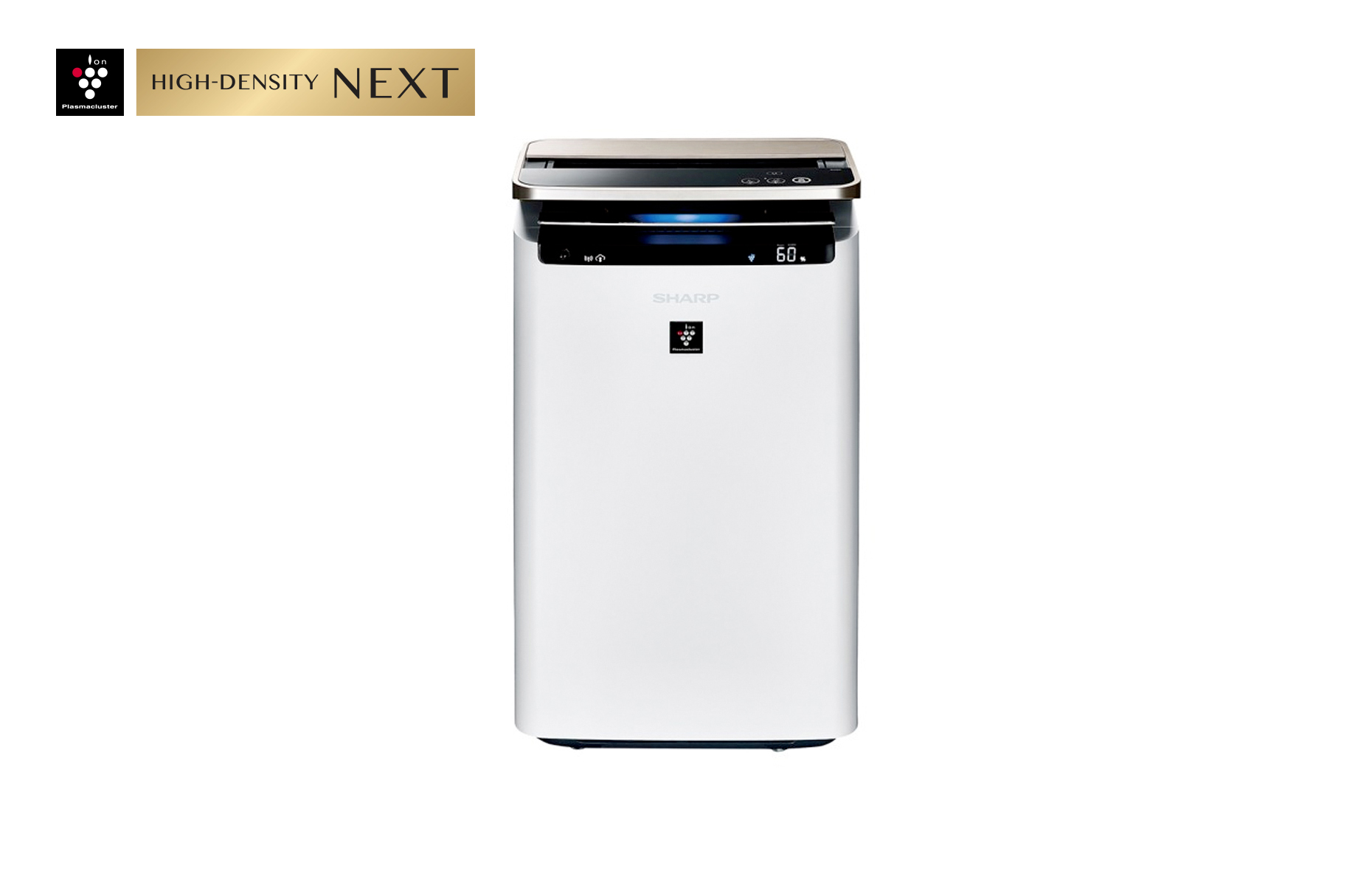 2020
PLASMACLUSTER EFFECTIVENESS &
90 MILLION UNITS SOLD WORLWIDE
Plasmacluster Technology Demonstrates Effectiveness in Reducing Airborne Novel Coronavirus (SARS-CoV-2), a World First
Sales of Products Equipped with Sharp's Plasmacluster Ion Technology Reach 90 Million Units Worldwide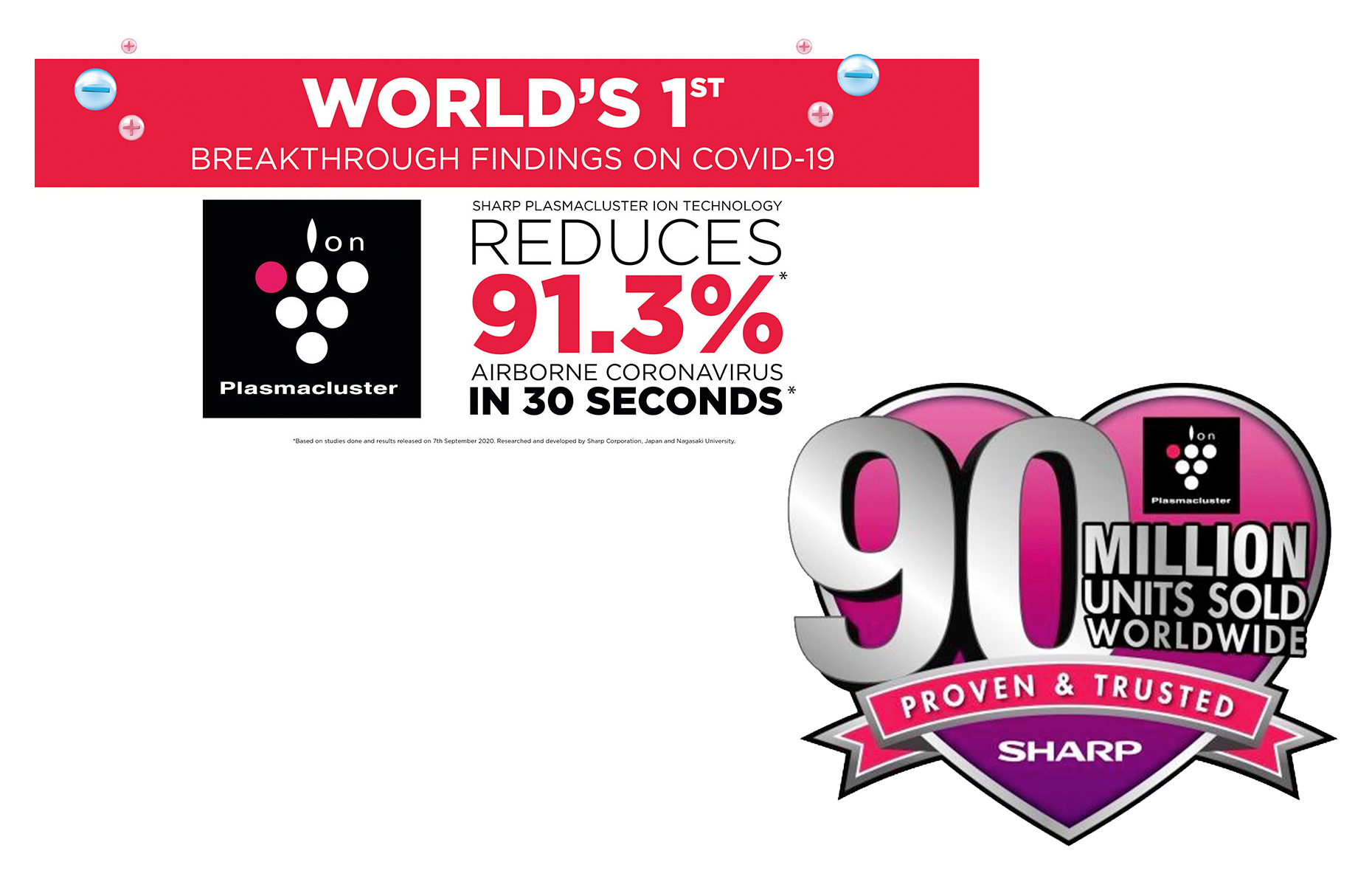 Previous
Next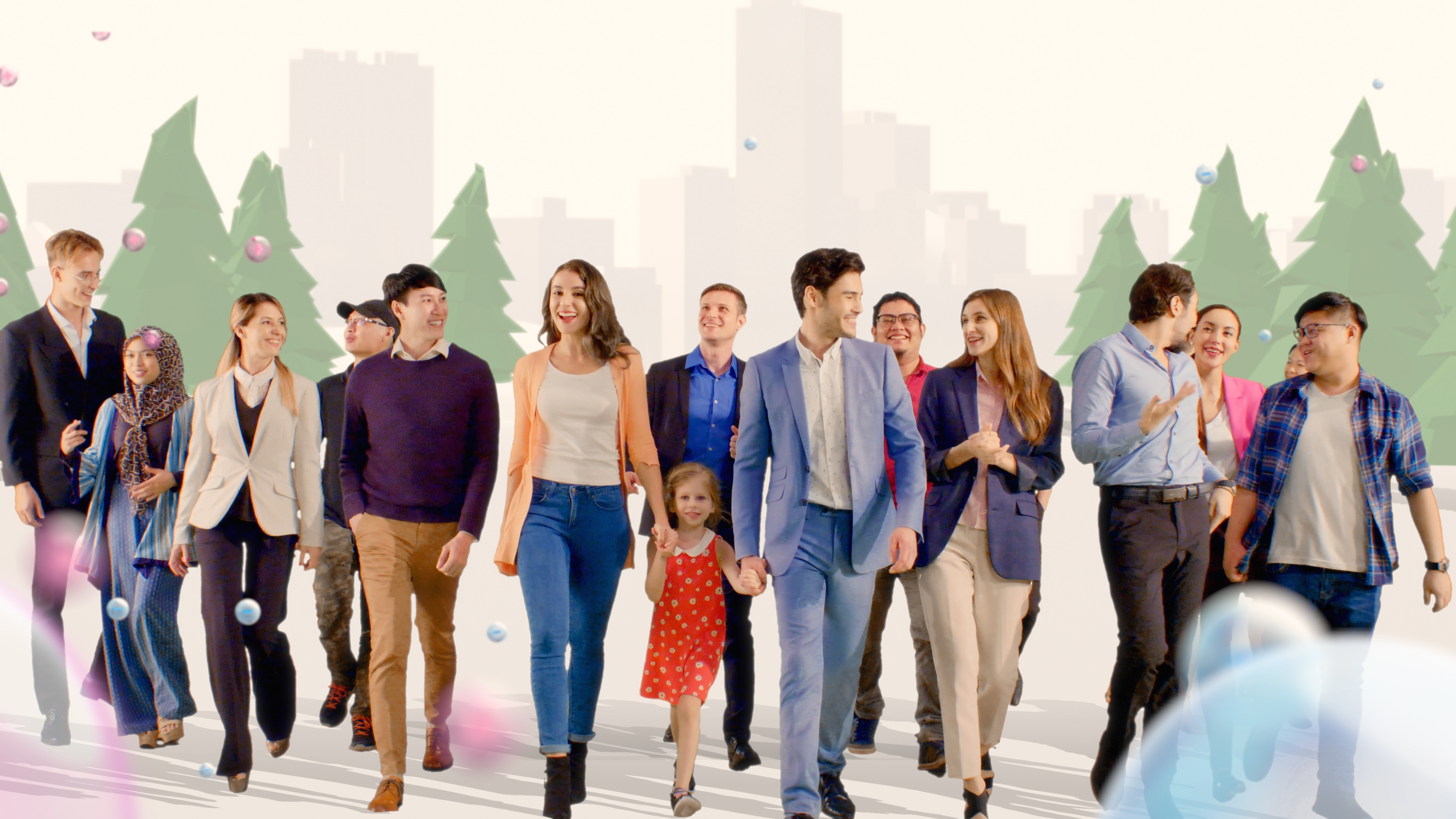 Plasmacluster Technology has been Applied in a Wide Range of Location and Industries
Plasmacluster Ion technology is recognized and used across a wide range of industries. Sharp has expanded the Plasmacluster Ion technology to the following industries: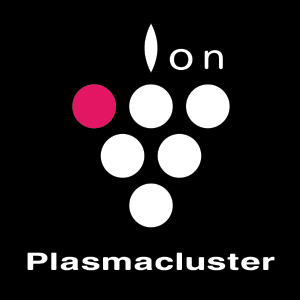 Consumer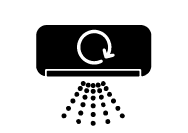 Bathroom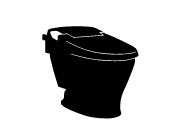 Toilet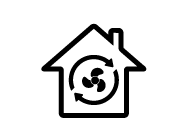 Ventilation System
Commercial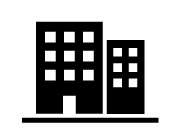 Office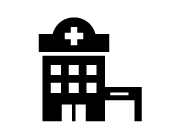 Hospital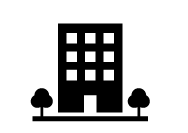 Hotel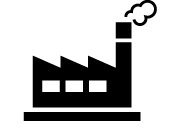 Factory
Transportation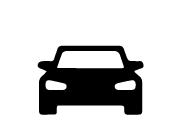 Car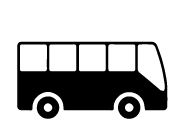 Bus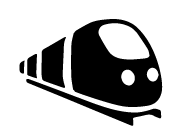 Train
Plasmacluster on SHARP Products
With Plasmacluster technology on every Sharp product, it can bring the freshness and comfort at all times.