3 Surprising meals you can make with a rice cooker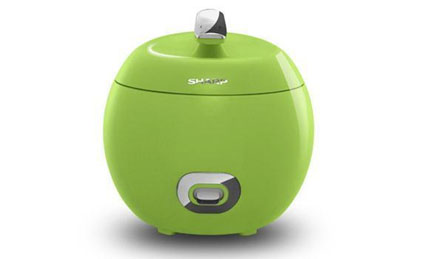 As its name says, a rice cooker is a small home appliance that provides an easy, hands-off cooking method for perfect, fluffy rice at the touch of a button.
We can cook a wide variety of rice with a rice cooker. Be it jasmine, brown rice, basmati, and more, which is the perfect foil for most mouth-watering Filipino cuisine.
A rice cooker is also well-known as a one-use kitchen tool, which can handle many other delicious meals apart from only cooking white rice.
Instead of wasting its abilities, why not test out these three no-brainer recipes with your little cooking ninja?
All Kinds of Filipino rice porridge
Lugaw, also known as Filipino rice porridge, is a perfect bowl of comfort food especially when you're sick. From savory to sweet, breakfast to a post-dinner treat, Lugaw feeds the masses.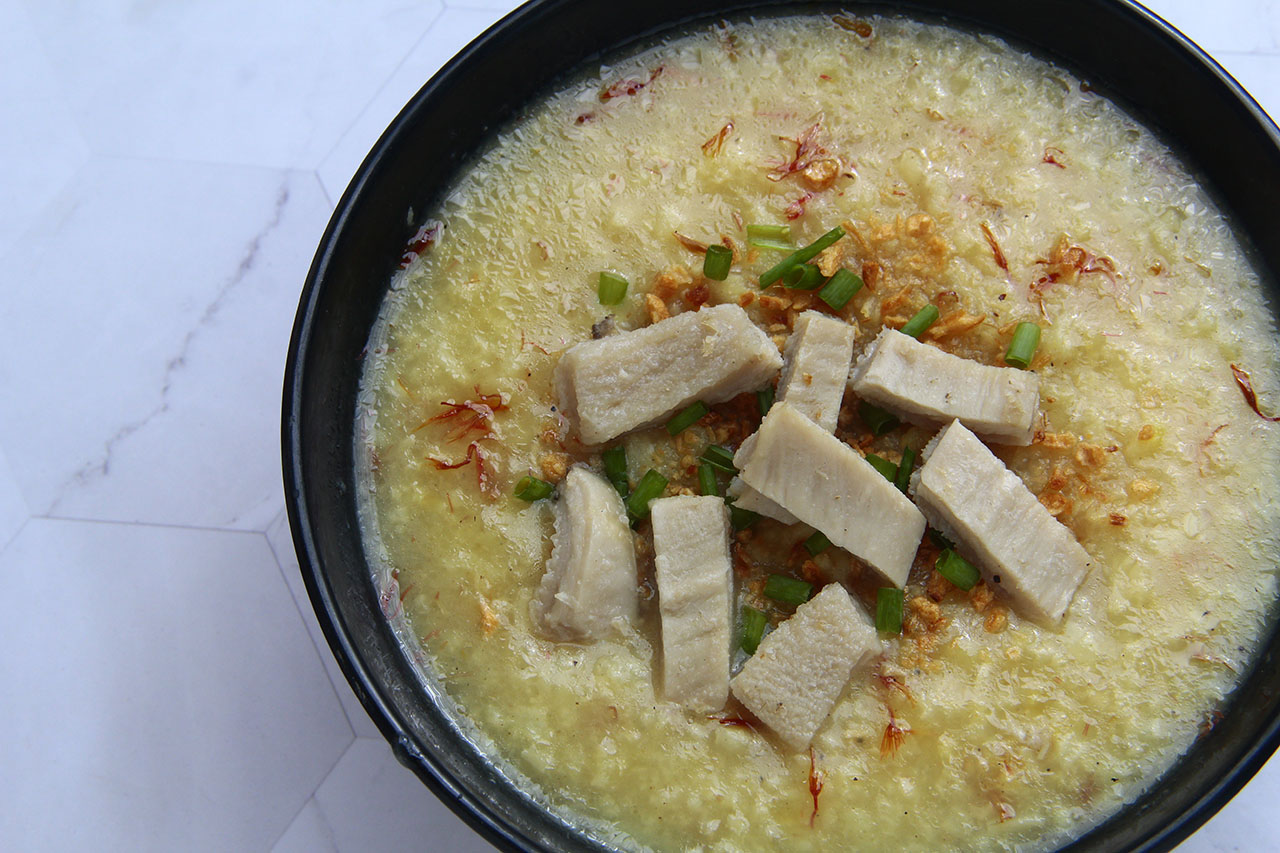 The great news is that many modern rice cookers come with an automatic porridge-cooking setting. You will only need to get creative with the ingredients and condiments, throw them all in the cooker and press the start button.
Using a different water ratio, you can choose your preferred texture - soft and silky or more watery. A delicious and belly-warming meal can be served on the dining table in a short while without much hassle.
Biko (Filipino Rice Cake)
Usually eaten as a mid-afternoon dessert or snack, Biko is traditionally served during special occasions and family gatherings.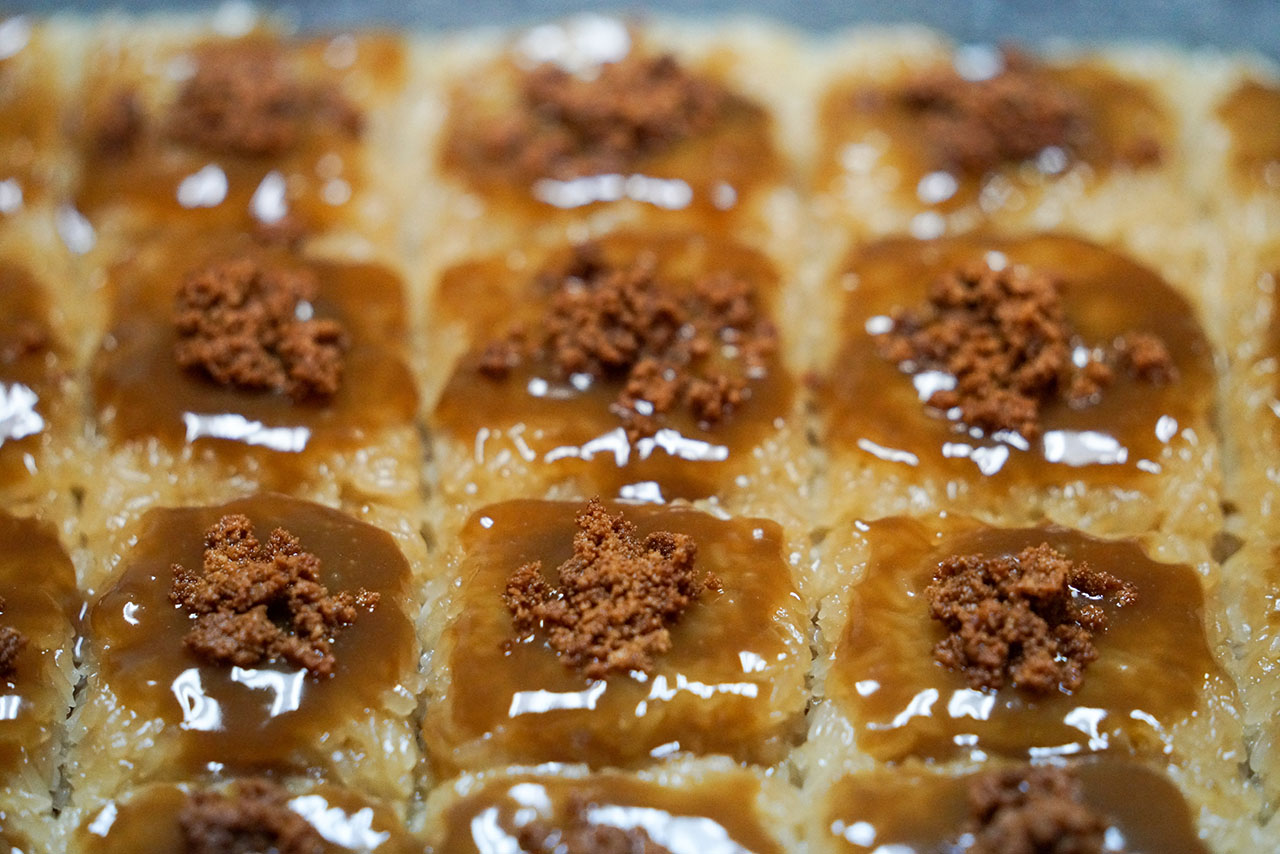 The ingredients are simple. You need sticky rice, coconut milk, and brown sugar; that's it!
Adapted from Panlasangpinoy's recipe, here are some simple steps to follow:
Mix your sticky rice and water in a rice cooker and cook until ready.
While the rice is cooking, combine 2 cups of salt and brown sugar with 4 cups of coconut milk in a separate pot over the stove. Cook on low heat and continue to stir until the texture thickens.
Add the cooked rice to the thick coconut milk-sugar mixture and mix them well, letting the rice absorb the thick texture.
Make sure not to overcook it!
Sweet Treats Are Even Possible with a Rice Cooker
This one-use cooking ninja is more versatile than meets the eye, and it's no more a secret that we can even 'bake' with a rice cooker.
The great things about baking with a rice cooker are way more than just time-saving. It is more energy-efficient than many other baking appliances or stovetops in the market. Let's try to make this rice cooker cake whenever you are having a sweet tooth!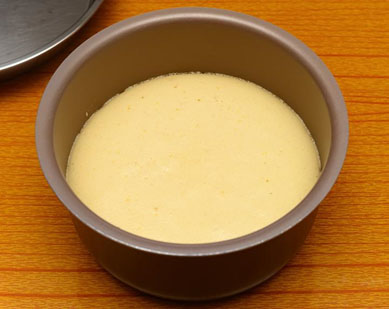 Preparation Ingredients:
Methods:
Three eggs,
40 grams of sugar,
65 grams of low-gluten flour,
55 grams of milk,
A few drops of lemon juice.

Prepare a container and add milk. Sift while adding low-gluten flour; mix well.
Add three egg yolks and stir until smooth.
Next, add egg whites little by little into another container with sugar. Beat until foaming after adding lemon juice.
Mix the egg whites and egg yolk paste (mix it in 3 times). Stir well and pour it into the rice cooker; Press the cooking button.
The cake can be served hot or cold.
SHARP Rice Cooker- A Capable Powerhouse of Kitchen Appliances
Feeling to try out these fantastic recipes this coming weekend, but need a better rice cooker? SHARP's rice cooker series is your choice. We have a wide range of rice cooker models with all kinds of specifications to fulfill your kitchen needs.
Below are some of the featured models:
Heating Digital Rice Cooker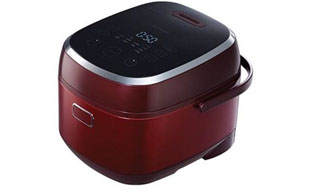 Model: KSX188
Capacity: 1.8 liters
The KSX188 model is equipped with a touch control panel. The user-friendly interface makes the rice cooker incredibly simple to operate. It has various menu selections to provide access to a multitude of cooking modes, functions, and settings.
Also, the large LED display shows all pertinent information clearly even in the dark. Its Power-off Memory function enables the present program to complete even after power has been cut off.
Multi-functional digital rice cooker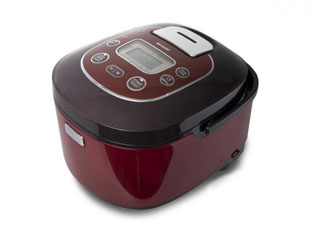 Model: KS-TH18
Capacity: 1.8 liters
This rice cooker comes with a 7 in 1 multi-cooking function. All kinds of congee and soup, steam cook, cake, haft boiled eggs, and many more can be made with this versatile cooking ninja.
This model is well-known for its premium, 4.0 mm non-stick inner pot made of aluminum alloy. The non-stick coating and removable inner lid make cleaning no more a mess.
The large LCD screen makes all cooking information more accessible. Also, the 72 hours keep warm function makes it a great choice for busy working adults. You can leave the job to the rice cooker and enjoy a bowl of hot, flurry rice at home after a busy working day.
Innovative Apple Design Rice Cooker

Model: KS-P8MF
Capacity: 0.8 Liter
This model is the first-ever apple design rice cooker, making your kitchen a more elegant and modern corner of your home.
This cute apple cooker comes with a non-sticking and thick 1mm inner pot. Heat can be quickly conducted throughout the pan surface and shorten the cooking time. Its small capacity is the best fit for singles or families up to four members.
Get prepared for a more immersive rice cooker shopping journey? Surf more products here.